Countdown to Houghton Feast!
Houghton Feast is set to return from Friday 6 - Sunday 15 October, bringing a packed programme of activities, events and entertainment to the streets of Houghton.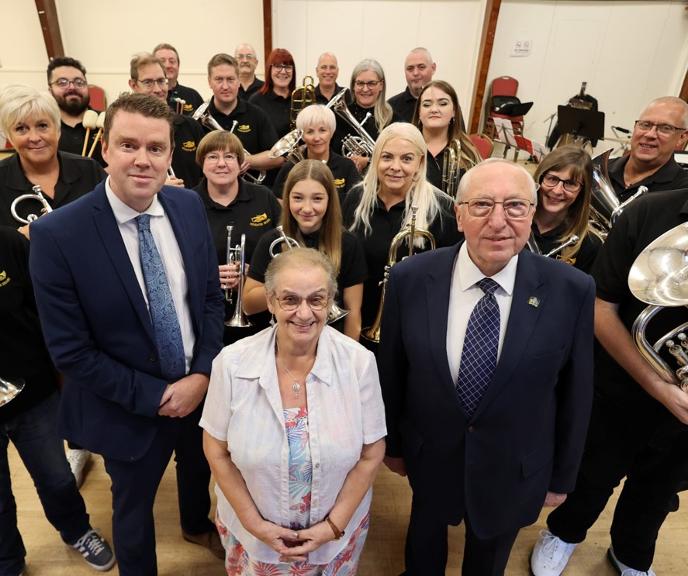 The theme of this year's festival is 'King of Coal', the 'King' part references the coronation of King Charles III in 2023, while the 'coal' part marks 200 years since the colliery was sunk in Houghton.

This year, visitors can look forward to celebrations including a funfair, illuminations, a carnival parade, family fun and much more.
The Feast will open on Friday 6 October with a spectacular community show in The Broadway. Crowds will be entertained by local groups including Houghton Brass Band, Zazz dancers and Houghton Feast Children's Choir. The first night will end with the Houghton Feast illuminations being switched on by the Mayor of Sunderland, Councillor Dorothy Trueman.
The famous Ox Roast will be returning to Houghton Feast on Saturday 7 October. A roasted whole ox, which will be prepared overnight, will be served up in sandwiches in the grounds of the Old Rectory, where the first oxen were roasted by Rector Bernard Gilpin to feed Houghton's poor in the 16th century.
The ceremonial first slice will be carved by the Mayor of Sunderland, Councillor Dorothy Trueman, who will become the 50th Mayor to carry out the honour. All proceeds from the sale of the tasty sandwiches will be used towards next year's event.
On Saturday 7 October visitors can watch the fantastic community parade along Newbottle Street and The Broadway from 2pm.
A firework spectacular will take place on Monday 9 October at 6.30pm and can be viewed from the area surrounding Durham Road Playing Fields.
Councillor Kevin Johnston, Chair of Houghton Feast Steering Committee, said: "For centuries Houghton Feast has been bringing the community together, and we are delighted to be continuing the tradition with a celebration of local history, music, and performances, as well as a spectacular opening night, community parade and the famous roasting of the ox.
"So many people look forward to Houghton Feast every autumn and this year there is a schedule full of exciting activities for everyone to enjoy."
Councillor John Price, Sunderland City Council's Cabinet Member for Vibrant City, said: "I look forward each year to this unique community festival. Houghton Feast involves many clubs and societies from around Houghton and offers many events which are provided for the community by the community."
Find out more about the Houghton Feast at www.mysunderland.co.uk/houghtonfeast