Cafe opening marks significant step in transformation of Elemore Country Park
The countdown is on for the new community-run cafe and garden centre at Hetton's newly transformed Elemore Country Park as it gets ready to open its doors to the public.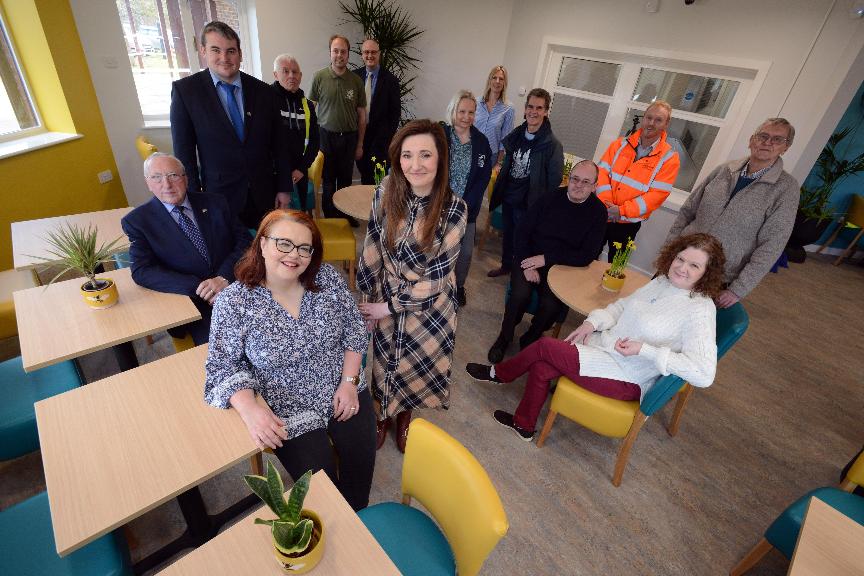 Its opening on Tuesday 11 April marks a significant step forward in the transformation of the 60 acre site into a heritage and eco park.
Having previously been home to a coal mine and more recently a golf club, local people have been at the heart of shaping Elemore's transformation into a country park.

This is set to continue with the new coffee shop and garden centre. Run by Bishopwearmouth Co-operative Community Interest Company, the new cafe and garden centre will employ 16 local people, including six adults with disabilities.

Working with local butchers and bakers, the cafe will serve local produce, a range of healthy options and reflecting it heritage, a pitman's breakfast and will grow all of the plants it sells in peat free compost in recyclable pots and trays.

In keeping with the new country park's commitment to accessibility, there will also be provision for supporting adults with learning disabilities, a Changing Places accessible toilet and a sensory room for adults and children.
Councillor Claire Rowntree, Hetton councillor and Deputy Council Leader of Sunderland City Council, who as lead member for the project, chairs the Elemore Project Group, said: "We're hugely excited about the cafe and garden centre opening its doors to the public on Tuesday 11 April. It's a real milestone in the park's development.
"There's still quite a bit to be done before it's ready but it's fantastic to see it all taking shape. The park's transformation has been born out of listening to local residents and working to deliver what they told us they wanted to see on the site. It's all about creating useable green space for the community as well as protecting the natural habitat for future generations.

"I'm really looking forward to people coming down when the new cafe and garden centre is open to have a look around and enjoy everything it and the park have to offer. And this is just the start, with more exciting developments to come over the next two years. We will be installing a new play area, signage and interpretation, additional seating, improved footpaths and reinforcing entry points to ensure they are secure to reduce anti-social behaviour. Also work to redevelop the Lake to support the local wildlife is also already underway with works due to be completed in April 2023."
The cafe and garden centre is being managed by Bishopwearmouth Co-operative Community Interest Company which already runs the popular Bishopwearmouth Garden Centre and cafe in Chester Road in Sunderland city centre.

All the profits the company generates are invested back into the company to provide paid employment, education, training and work-based, placements for adults with learning, physical and mental health needs.

The cafe has two rooms inside including an outdoor patio area and a grassed seating area - adjacent to where the new play area will be installed later this year. It will serve cakes, pies, quiches and scones all freshly baked on site. People will also be able to buy snacks, main meals, vegetarian and vegan options as well as takeaway picnic lunch boxes.
Manager Shaun Donnelly said they would also be looking to provide afternoon teas and Sunday lunches at the cafe once it is established. And he is keen to work with the local community on menu ideas for the cafe.
Shaun said: "Our Community Interest Company are really excited about working with the local community and providing services and job opportunities in such a beautiful park."
Opening times for the garden centre and coffee shop:
Garden centre:
Monday to Saturday 9am to 4.30pm, Sunday 10am to 4pm
Coffee shop:
Monday to Saturday 9.30am to 4pm, Sunday 10am to 4pm
To keep up to date with all the latest developments at Elemore visit: www.elemorepark.co.uk