Council scoops duo of industry awards
Sunderland City Council has scooped two coveted awards for its work to better support residents through digitally-enabled homes.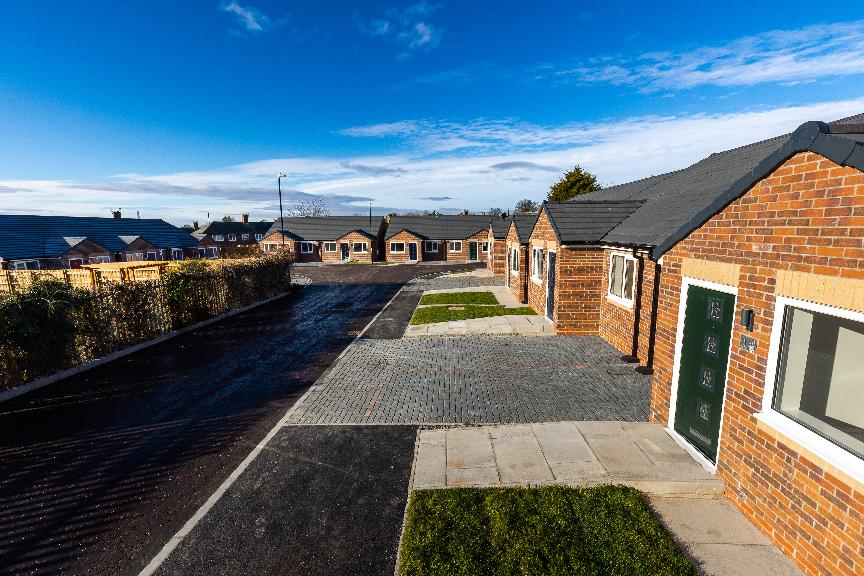 The local authority scooped the Most Innovative Housing Provider and Most Innovative Support or Care Service and at the Housing Digital Awards 2023, which recognise the dedication, talent, and drive of those who strive to make UK housing a place of continued excellence.
The awards were made to Councillor Kevin Johnston and Housing and Adult Social Care Team members, at a glittering ceremony in Edgbaston, Birmingham, with Sunderland beating off tough national competition to land the two high profile categories.
Aligned to its leading smart city agenda, the city council was nominated thanks to its trailblazing work to embed digital technology into its homes. This digital transformation uses a range of assistive tech in properties developed as part of the council's five-year £59m Housing Delivery and Investment Plan (HDIP), which has seen the authority return to being a social landlord for the first time in 20 years.
The plan has a key focus of delivering accessible and specific designed homes to meet the needs of some of the city's most vulnerable groups. All new homes being developed feature a range of technologies to make life easier for residents. This includes everything from remote-controlled lighting and heating, to smart doorbells and other innovations to make life easier for people living there as Sunderland continues to strive to leave no one and nowhere behind.
Judges at the awards said: "Sunderland City Council demonstrated a really good blend of support, technology and design and it was nice to see the potential of commercial tech being used for this purpose. A great example of incorporating technology into how they can support their residents now and also into the future." They also recognised "fantastic integration of new technology in building design" in the new homes created by the council.
Councillor Kevin Johnston, dynamic city cabinet member, said: "The HDIP has received a great deal of recognition - unsurprising given the impact this has had on our communities and the lives of residents who have moved into the homes we're building.
"We are a city that cares about our residents, and through digital and tech, we are ensuring that everyone is supported to live independently in high-quality homes that support their needs. The homes we have created for our most vulnerable residents reflect our ambition to leave nobody and no community behind. We're so proud of these awards which recognise the excellence of our work."