Earthquake appeals and support
Landmarks are being lit red and white as appeals continue for the earthquake victims of Turkey and Syria.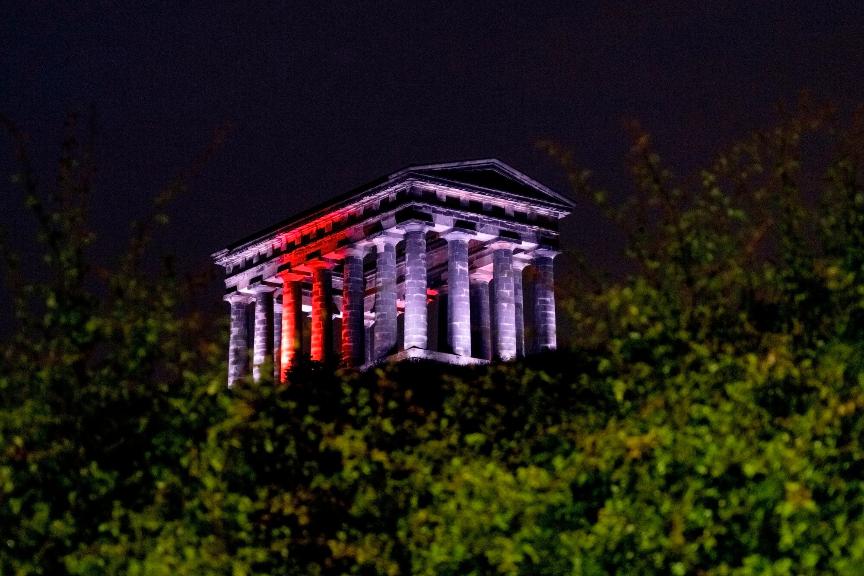 Red and white are the colours of the international Red Cross and Red Crescent aid agencies, the Turkish flag and used by the Disasters Emergency Committee charities and their partners who are working to help earthquake victims.
Penshaw Monument, the Northern Spire bridge, Fulwell Mill, the White lighthouse at Seaburn, Keel Square and High Street West, will be lit Wednesday 15 February to dawn on Thursday 23.
The death toll from the earthquake continues to rise and has already exceeded more than 40,000 and major aid appeals are underway.
Leader of Sunderland City Council, Councillor Graeme Miller said: "Our thoughts and prayers continue to be with the people of both Turkey and Syria and those in our city and region who have links to the victims.
"It has been truly shocking to see the horrific impact of the quake and how so many people have been killed, injured and left homeless.
"This is a very sad time for many who have already been through so much and it's only right that we show our sympathy. This is a symbolic show of support and a reminder that there are ways to help with the appeals that provide medical care, shelter and heating, blankets and warm clothes, food and clean water. Donations can help make a difference."
Key international and national appeals include:
Devastating earthquakes strike Syria and Türkiye | UNICEF
Donate to UK for UNHCR (unrefugees.org.uk)
DEC Turkey-Syria earthquake appeal | British Red Cross
DEC Turkey-Syria Earthquake Appeal | Donate | Save the Children UK