Sunderland families to benefit from rollout of Family Hubs
Families across Sunderland are set to benefit from additional help and support after the City Council was selected as a trailblazer for the Government's Family Hubs and Start for Life Programme.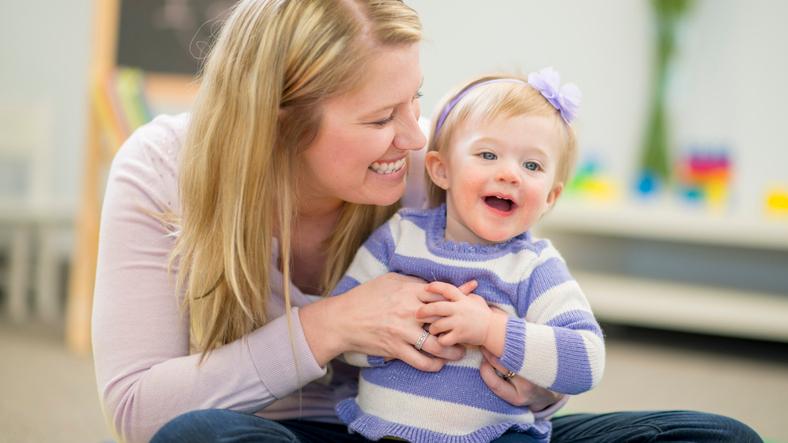 The new Family Hubs will support families right the way through from conception and early years, up until the age of 19, or 25 for young people with special educational needs and disabilities.

By joining up local family services, the hubs will act as a one stop shop, offering practical help and support with everything from infant feeding to mental health, relationship building and parenting classes.

Sunderland is one of seventy five areas to benefit from a share of the £300m Government investment up to 2025.

It has also been chosen as one of 14 local authority areas to become trailblazers, fast tracking delivery of these services and supporting other authorities to improve services offered to families so that they can be rolled out across the country.

Welcoming the announcement, Councillor Louise Farthing, Cabinet Member for Children, Learning and Skills, said: "We're delighted to have been given the opportunity to bring the Family Hubs to families in Sunderland as part of the Best Start for Life programme
"We want every family in Sunderland to have the support that they need, when they need it. Our network of Family Hubs will help us to build on the support we already provide to communities by strengthening our early help offer, resulting in better support for local children and families."
"This is about joining up local family services, bringing them together to improve access and support for the whole family. From conception through to a child's early years and beyond, there will be a strong focus on mother and baby mental health and wellbeing, baby feeding, and helping parents with their skills and knowledge of parenthood.

"We're also really excited about being chosen as a trailblazer as this will give us the opportunity to make further ambitious changes and improvements to our services which benefit our communities."
Jill Colbert, Chief Executive of Together for Children, which delivers children's services on behalf of the City Council, added: "We know that we've come a long way in Sunderland in the last few years. We now have lots of services that try to help families when problems arise. This announcement will allow us to do so much more by building on the support already available to families across our city, meaning that vulnerable families can now get expert help even before they need it."
Family hubs will be rolled out in five locations across Sunderland making use of existing Family Centres which are The Rainbow Family Centre in Washington, Bunny Hill Family Centre in Hylton Castle, Thorney Close Family Centre and the Coalfield Family Centre in Hetton. Another hub is planned for a refurbished building in Hendon.
Strong, supportive families make for more stable communities and happier individuals. Investing in families and making sure they get the support they need from birth through to adulthood helps with children's educational attainment, wellbeing and life chances, while also improving wider outcomes such as poor mental health and unemployment.
The hubs will also bring together wider wraparound services that can make a huge difference to people who need extra support - such as advice on getting into work, relationship building and stop smoking services.
Sunderland Children's Services delivered by Together for Children became the first children's services in the country to make the leap from an Inadequate to an Outstanding Ofsted rating in August 2021.