Go Smarter, Go Active to earn rewards
Sunderland residents will soon be able to earn rewards for using more active and sustainable modes of transport.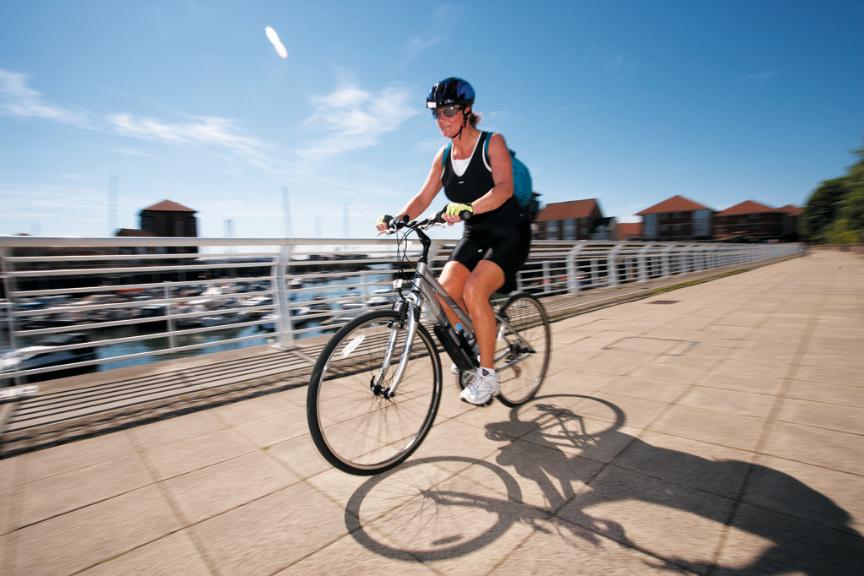 The city council has teamed up with Better Points, an app that tracks your travel movements via GPS using your smartphone and rewards you with points for using more sustainable modes of transport like walking, cycling and using public transport.
Points can then be exchanged for rewards such as discounts in local shops, free coffees, vouchers or charity donations.
Sunderland users can sign up to the Go Smarter Go Active challenge, which runs from March - August 2022 and will see Better Points awarded for active or sustainable journeys made around Sunderland.
The challenge, which is being funded by Sunderland City Council, has been launched to encourage people to use their cars less and choose active or sustainable travel instead.
Active travel can include walking, cycling, running, or using an e-bike, while using public transport like the bus, metro or train counts as sustainable travel.
Sunderland City Council's Deputy Leader and Portfolio Holder for the Environment and Transport, Councillor Claire Rowntree, said: "Encouraging residents to walk, cycle and use public transport instead of relying on their cars for shorter journeys is one way we can cut Sunderland's carbon emissions as the council and partners are committed to making the city carbon neutral by 2040.
"Working with Better Points will not only encourage people to use their car less, but it will reward people for keeping fit and healthy in the process. I am delighted to see the launch of the Go Smarter Go Active challenge and I hope lots of people will take advantage of the Better Points app."
Anyone aged 14 or over who lives in the Sunderland area can join the Go Smarter Go Active challenge.
Search 'Better Points' to download the free Better Points app or visit
https://choosehowyoumove.betterpoints.uk/appstore/ios or https://choosehowyoumove.betterpoints.uk/appstore/android