Join the conversation for Talk Money Week 2021
Sunderland residents are being encouraged to open up about their finances as part of Talk Money Week, a campaign coordinated by the Money and Pensions Service.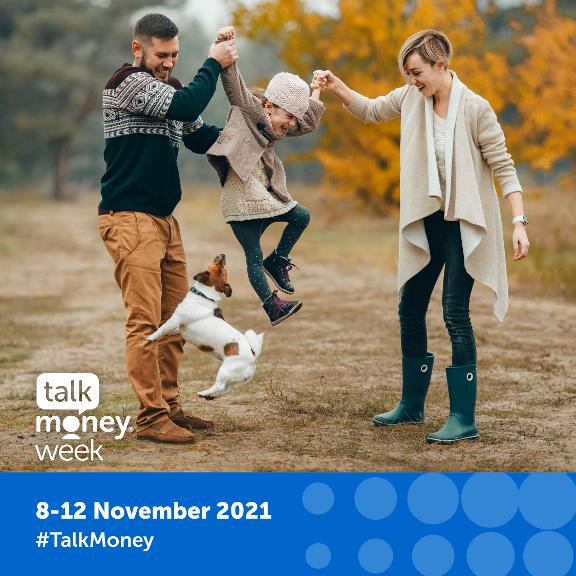 Sunderland City Council is taking part in Talk Money Week, which runs from November 8-12 and aims to reduce the stigma around money by encouraging conversations among families, friends, colleagues, and communities.
Talking openly about money can have a huge impact on tackling money worries and is important for our overall health and relationships. The impact of Covid-19 has made it more important than ever to start conversations about money to help look after our financial wellbeing.
Sunderland City Council Cabinet Member for Vibrant City, Councillor Linda Williams, said: "Financial struggles can be incredibly difficult and many people don't feel they can talk about it, but speaking up is the first step towards getting support. We want people in Sunderland to know that they are not alone when it comes to opening up about money and that help is available through the The Money and Pensions Service.
"Talk Money Week 2021 is the perfect time to remind everyone that they can reach out if they are worrying about finances. The Money and Pensions Service provides many options for people who feel like they need help, and I encourage everyone who feels like they need that support to take the first step."
Caroline Siarkiewicz, Chief Executive at the Money and Pensions Service says: "As we continue to respond to the challenges of the Covid-19 pandemic, financial wellbeing remains key to the UK's recovery: a financially healthy nation is good for individuals, communities, business, and the economy. Talk Money Week provides a key opportunity for the nation to break the taboo of discussing money and finances. We are pleased to see so many organisations encouraging conversations about money - from pocket money to pensions - to help people across the country make better informed and more positive decisions about their finances."
For more information on Talk Money Week visit www.maps.org.uk/talk-money-week/