Partnership to reduce carbon and boost businesses
A new partnership is set to improve efficiency, reduce carbon emissions, and boost local businesses by more than £270,000.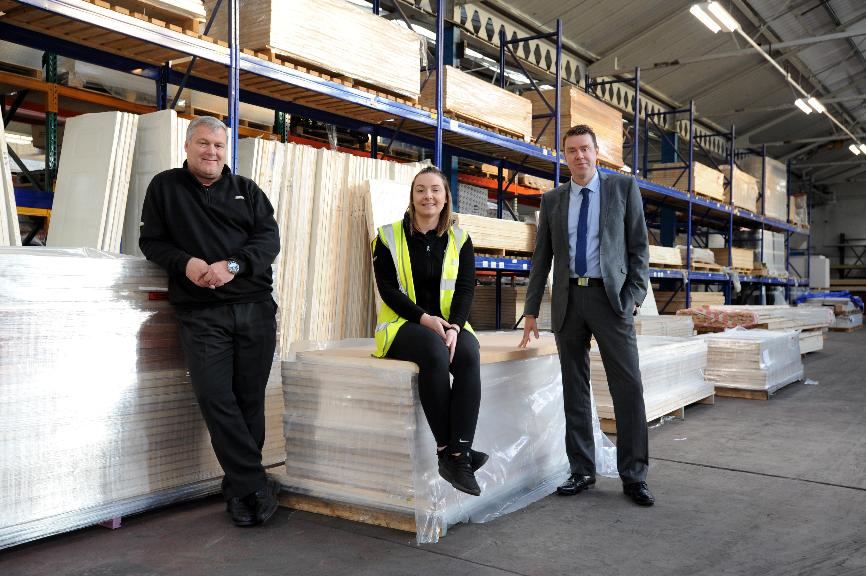 A review of Sunderland City Council's Building Services found that the team could work more efficiently and reduce their carbon footprint if they could avoid driving to multiple locations around the city in order to pick up materials.
Builders' merchant Jewson Partnership Solutions has been appointed to store all building materials in one place, providing a 'one stop shop' for Sunderland's building services. This will reduce time and journeys taken to pick up material and will also streamline the purchasing process.
As well as improving the efficiency of the council's building services team, local businesses and suppliers will also have the opportunity to benefit from the new arrangement as they will have a chance to supply materials to Jewson. The local supply chain will be boosted by £271,672.
Training opportunities will also be made available; Jewson has committed to create four new jobs, provide 104 weeks of apprenticeships and donate £10,000 to local projects.
Sunderland City Council's Cabinet Member for Dynamic City, Councillor Kevin Johnston, said: "As a council we want to make sure that we are running as efficiently as possible, and this partnership with Jewson will allow us to provide a more streamlined service to residents and businesses in the city.
"We are making some positive changes to our front-line services as we continue working towards our ambition to become a clean, green and carbon neutral city by 2040 and a carbon neutral City Council by 2030. The council has already been investing in more sustainable forms of transport and this new partnership will build on that by once again reducing the amount of traffic on the city's roads."
Business Director at Jewson Partnership Solutions, Scott Cooper, said: "We are all really pleased that Sunderland City Council have awarded JPS this four-year contract. I am confident that the innovative solutions we have created are fully aligned to Sunderland City Council's objectives of reducing their carbon footprint, something that is equally important to JPS.
"We also understand how important it is to support the local communities in which we live and work and we are therefore committed to making a positive impact to homes, lives and communities across Sunderland. Our ethos at JPS revolves around creating relationships that deliver and we are looking forward to partnering with them in a way that delivers real value and a long-lasting relationship."