Festival of Light off to a dazzling start
Thousands of visitors enjoyed the opening weekend of the famous Festival of Light and Sunderland Illuminations.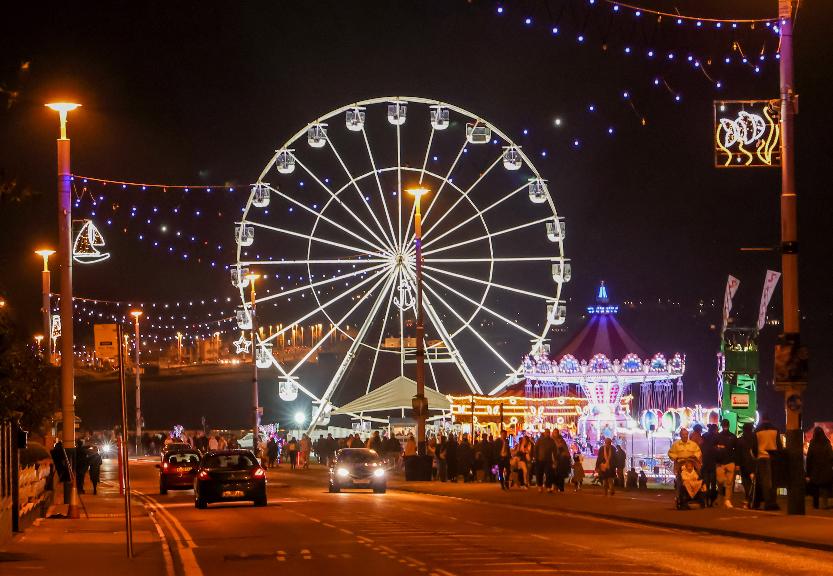 Families from across the region flocked to see the Festival of Light displays which are back in the historic Roker Park for the first time since 2018, as well as visiting Sunderland Illuminations along the seafront.
Sunderland City Council Cabinet Member for Vibrant City, Councillor Linda Williams, said: "It has been fantastic to see the much-loved Sunderland Illuminations and Festival of Light return this year.
"There are some beautiful new displays throughout the park and the additional programme such as the excellent fire and water show, street theatre characters the model railway, really enhance the event offer. I am delighted to see that the opening weekend has been so popular.
"There are still tickets available for the rest of the Festival of Light, but due to limited capacity they are selling fast so I would encourage anyone who hasn't booked their tickets yet to do so quickly to avoid disappointment."
The event will run every Thursday, Friday, Saturday and Sunday until Saturday 13 November, and will open every day over half term, week beginning 25 October.
There is also a special quiet hour from 4pm - 5pm during half term for families wanting to experience a more relaxed event.
To book tickets or find out more information, visit https://www.mysunderland.co.uk/fol Tickets are £3 per person and discounts are available for groups of three or more, with free entry for children under two.