Let's 'step up' our recycling
More paper and bathroom plastics for our recycling, please.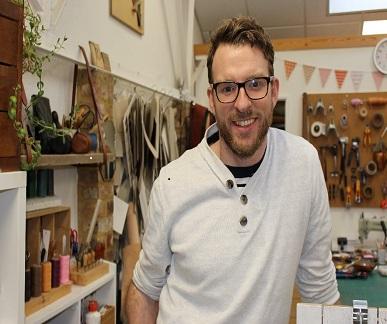 Recycle Now and the City Council are asking residents to 'Step It Up' in the fight against climate change and take action to protect our environment through even better recycling habits.
This year Recycle Now welcomes a celebrity ambassador to front Recycle Week as TV Presenter, Invictus Games Medallist and Strictly Come Dancing Star JJ Chalmers is fronting the national campaign.
JJ is a keen environmentalist and is partnering with Recycle Now to inspire the nation to 'Step It Up' in the fight against climate change.
JJ said: "I'm thrilled to be part of this year's campaign. I'm passionate about the environment and how we can battle climate change. I really want to encourage people to look at what they are doing and how they can 'Step It Up' and do even more... even better."
Around half of us are still putting some recyclable items into our green bins when it could go into the blue bin for recycling.
Recycle Now and and Sunderland City Council are asking the nation to 'Step It Up' and perfect our recycling habits.
Top tips for recycling in Sunderland:
· Recycle more of these items: aerosols, bathroom plastics and paper
· Make sure these never go in the recycling bin: batteries and electrical items
See here: What goes in your bins - Sunderland City Council
Deputy Leader of Sunderland City Council and Cabinet Member for the Environment, Councillor Claire Rowntree said:
"Thanks to everyone who recycles and who takes the time to recycle. This Recycle Week is a very important reminder on how we can all do our bit to save energy, reduce carbon and help make a difference.
"Residents tell us they would like to see more recycling and we're building a new Household Waste and Recycling Centre (HWRC) in Pallion where we can all help step up our city's recycling.
"We have a Low Carbon Action Plan that includes the council's ambition to be carbon neutral by 2030 and recycling as much of our waste as possible is part of this drive to a greener Sunderland."
To find out more about Recycle Week, and to find out what you can and can't recycle you can also visit www.recyclenow.org.uk/RecycleWeek