Tip traffic re-routing to ease roundabout queues
Residents using Sunderland's household waste and recycling centre are being advised to use its new access route from Monday 16 December.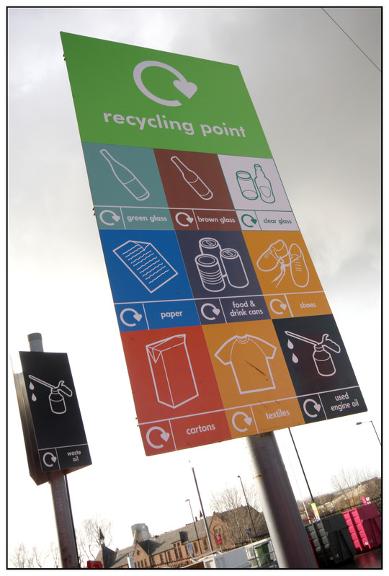 The diversion will involve re-routing tip traffic round the Silksworth Row/Hylton Road roundabout and along Farringdon Row.
Then, around the back of B&Q to access the Beach Street site, rather than using the current access off the Beach Street/Trimdon Street roundabout.

The move is designed to reduce traffic build up on the Trimdon Street/Beach Street roundabout.
You can download the
new route map [158.09KB]here.

Sunderland City Council's Cabinet Member for Environment and Transport, Councillor Amy Wilson said: "This is in response to feedback we've had from residents about queues building up on the roundabout.
"It is also necessary to allow work to go ahead on the SSTC 3 dual-carriageway connecting Northern Spire bridge with St Mary's Way.

"The waste centre is exceptionally popular all year round and the City Council does its very best to meet this demand.

"We have longer opening hours from 8am to 8pm between 1 April and 30 September and from 8am to 5pm weekdays and 8am until 6pm weekends, the rest of the year. In fact, the only two days it closes are Christmas Day and Boxing Day.

"We hope the diversion will ease current issues with queuing traffic on the Trimdon Street/Beach Street roundabout while we press on with our plans to open a bigger and much improved household waste centre in Pallion in 2021."