You are registered to vote, aren't you?
More than 204,000 people are now on the city's Electoral Register.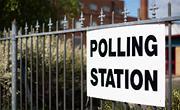 Anyone not yet registered to vote for December's Parliamentary General Election has until Tuesday 26 November to register and until 5pm on the same day to apply for a postal vote.

There are 204,209 people on Sunderland's register and 85,601 of them have registered for a Postal Vote.

Candidates will be confirmed after 4pm on Thursday 14 November.

Patrick Melia, the city's Acting Returning Officer, said: "I would encourage everyone in Sunderland to take action now if they've not already registered to vote. It's quick and easy to register, but after the deadline of Tuesday 26 November it will be too late.

"As usual, Sunderland will be looking to run an accurate and efficient count that the electorate and candidates can all have confidence in.

"It isn't about declaring first, it is about delivering an efficient and organised count. Our early declarations are because of meticulous planning and processes executed by a great team who are extremely well organised."

The count for Sunderland's three parliamentary constituencies - Houghton and Sunderland South, Sunderland Central, and Washington and Sunderland West - is being held at Silksworth Community Pool, Tennis and Wellness Centre, SR3 1PD.

This is the same venue that hosted Sunderland's parliamentary counts in 2010, 2015 and 2017. It regularly hosts City Council election counts and has been a centre for European Parliamentary and Northumbria Police and Crime Commissioners counts and declarations.

Polling day is Thursday 12 December and Sunderland will have 121 polling stations.

Anyone who has not yet registered to vote should contact the council's Electoral Services team immediately on 0191 520 5550.

You can also register online at www.gov.uk/register-to-vote where you can complete an application form in a matter of minutes.