Sunderland supports the annual, national Poppy Appeal
Members of the Royal British Legion (Sunderland) were guests of honour in the Mayor's Parlour as the Mayor of Sunderland, Councillor David Snowdon, bought the first Poppy in the city to help promote the national fundraising campaign.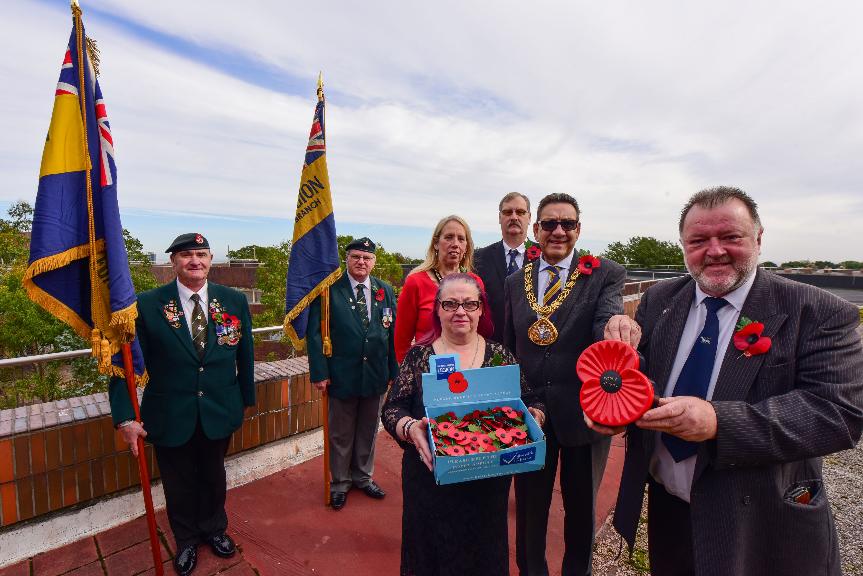 THE ROYAL BRITISH LEGION were guests of honour in the Mayor's Parlour for the launch of this year's Poppy Appeal in the city .
Their annual visit has become a civic tradition to help demonstrate Sunderland City Council and the community's continuing, active support for the fundraising campaign.
The Mayor of Sunderland, Councillor David Snowdon, welcomed regional officers from the national charity to help promote this year's national annual Poppy Appeal (26 Oct - 9 November).
The money raised from each Poppy sold in the city goes directly towards helping all the veterans, servicemen, servicewomen and their families living in the city.
The Mayor of Sunderland, Councillor David Snowdon said:"Our city has a strong military tradition and close relationship with our armed forces. The annual Poppy Appeal is our chance to pay tribute to all those who have served, and continue to serve this country with such distinction and honour.
"In Sunderland there are more than 26,000 people with service records and their families who are all part of our communities, and all deserving of our continued help and support.
"Every Poppy sold in the city helps raise money to provide that, and I'd like to invite everyone to buy one to wear with pride when they become available as Remembrance weekend approaches."
Branch Chair (Sunderland), Royal British Legion, Vince Harris added: "Our charity is very grateful for people in Sunderland's continuing generosity and support.
"It is thanks to them that we annually raise large amounts of money from Poppy sales in the city, which are among the highest in the country.
"Every penny donated goes into helping those who have served and are serving in our armed forces and their families, as a reminder that we will never forget the sacrifices made on all our behalf."
Mr Harris added: "The Sunderland branch of the British Legion is always looking for volunteers to help us during the Poppy Appeal, so if anyone with a bit of free time would like to help us please call 0191 567 0112 or 0785 552 2218 if you'd like more details on how to become involved."