The death of city businessman John Hays was announced on Friday 13 November. An online book of condolences has opened.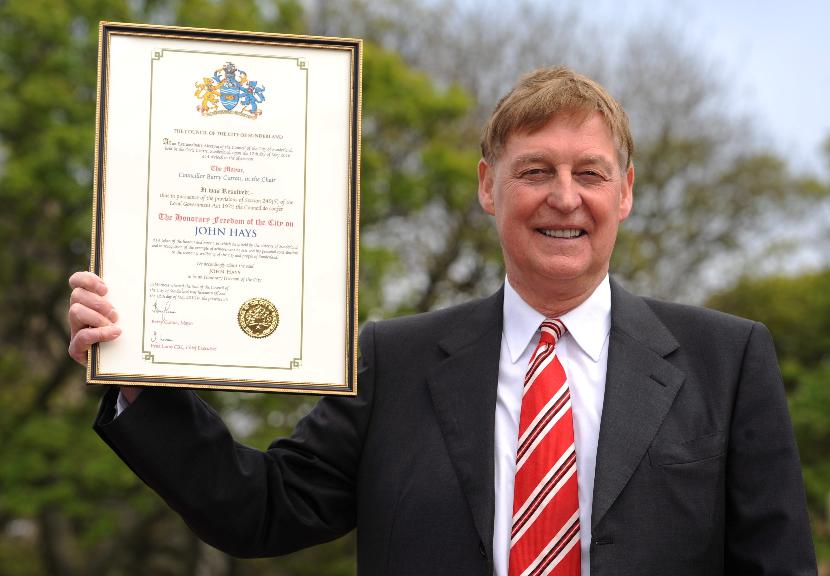 Leader of Sunderland City Council, Councillor Graeme Miller said:
Very, very sad to hear of John's death and so many people are upset about this.
John and his company are household names across the North East and the Hays brand is well respected across the country, and across the industry.
He built up a major high street presence, a national and international brand from a room in his mother's shop and this took dedication, drive and determination.
He was always very loyal to Sunderland and the North East as the company kept its roots here, its HQ did not move to the City of London, it remained in our city centre, and hundreds of Hays employees are based here.
This loyalty and dedication to our city and region were reasons why he was awarded the Freedom of the City of Sunderland in 2016.
Whether it was promoting apprenticeships or his involvement with Sunderland AFC, John was a player in the life of our city as he remained very true to his roots and his community responsibilities.
Our thoughts and sympathies go out to his wife Irene, family, his many, many friends, and everyone at Hays Travel.
The death of John is a great loss to everyone in Sunderland, to the region, and so many people across the country and the world.
Leave a message or read the messages in the book of condolence